Finally our Wedding photos are up on the walls, thanks to our amazing photographer!
Thank you so much, I really love the photos! I think one of my favourites is actually during the reading where everyone in the room is smiling.
Great shots which we plan to have framed for the wall when we move into our new home.
Congratulations on your forthcoming wedding. It's such an exciting time planning for the Big Day! There's a lot to think about and many decisions to be made in preparation for your special day. Choosing a photographer is one of those very important steps as you'll look back fondly on your photographs for many years to come.
First things first, you need to decide if you like my style of photography. This is the most important place to start as I want to ensure that you're happy with the look and feel of my photos.
My approach on the day will be to capture a blend of the more formal ceremonial moments, all-important speeches and newlywed portraits along with more relaxed entertainment shots. Don't worry, you won't even notice that I am there!
I will always dress in appropriate attire for the occasion in keeping with your wedding theme – suit, smart casual or even fancy dress if you wish!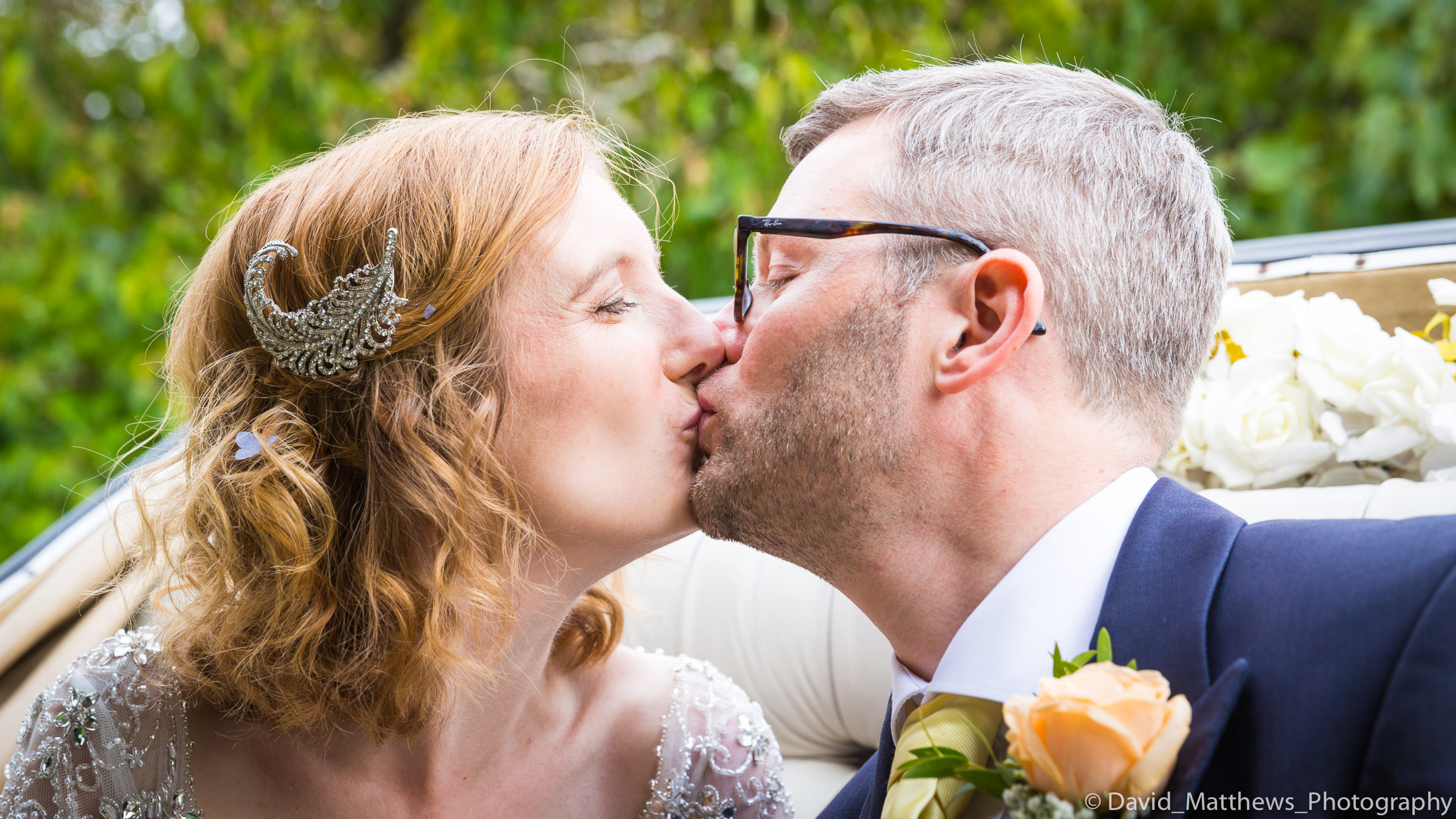 Vic & Stewart,
This was my first experience of shooting at the picturesque Pangdean Barn. A wonderful venue for a lovely relaxed wedding. I had visited the location the day before to become familiar with the surroundings and run through the schedule with the wedding planner. 
I had met with Vic and Stewart a few times before the big day to ensure that I was fully versed on their photography aspirations. During these meetings, it was clear that relaxed, fun, unposed pictures was what they really wanted. The only exception to this was a large group photo, capturing all guests, that could be proudly displayed on a wall in their new home. This required some planning and thought but I welcomed the challenge.
The wedding ceremony took place in the beautiful grounds of an open shepherds  style hut with guests eagerly looking on, seated under a giant apple tree.
I was asked to capture the full day from when the guests started to arrive. This included the Groom party entrance, Bridal party arrival, wedding ceremony, breakfast and speeches. Additionally, capturing the evening's entertainment and dancing was very important for the newlyweds.
On seeing the finished photos, Vic and Stewart asked me to design and produce their wedding album as well as some large framed prints for their home.
The happy couple recently shared some pictures of the framed photos proudly hanging on their wall for all to see. The group photo is 1.5 metres wide!
Pre-Wedding Consultation

Up to 3 Hour Coverage

Password Protected Online Gallery

High Quality Photos on a USB Memory Stick for your personal use
Pre-Wedding Consultation

Up to 5 Hour Coverage

Password Protected Online Gallery

High Quality Photos on a USB Memory Stick for your personal use
Pre-Wedding Consultation

Up to 8 Hour Coverage

Password Protected Online Gallery

High Quality Photos on a USB Memory Stick for your personal use
Prints of your favourite images

Framing services

Wedding Albums 

Bespoke Requests

Collation of Guest Photos