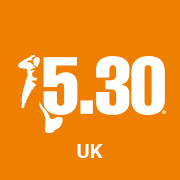 Run 530 - Brighton - UK - Coverage of Runners
Run 530 is a fully inclusive city based early morning 5k run/walk designed to inspire a healthy lifestyle. It started in Italy in 2009, soon spreading across Europe and more recently added Brighton to its fantastic list of cities.
I continue to work with them (and getting up very early) since their first event in Brighton during 2017.